About Me...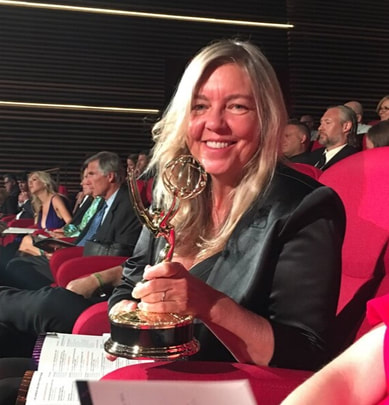 Hello! I currently work as a freelance journalist. I produced dozens of investigations at CBS2 Los Angeles. We won a 2019 Emmy for
flies in V.A. operating rooms
and a 2018 Emmy for our investigation into
fake college degrees
, which included getting a dog her PhD! We also won four Golden Mike awards for our investigations during the four years I worked there. I've produced investigations about
questionable non-profit pet shops
, d
ead voters
in Los Angeles and a nursing home c
hain under fire
. I spent my time cultivating sources and digging up data about local government, businesses, and nonprofits.
I am a former television reporter. My career intention has always been to help others. I believe as journalists, it is our obligation to afflict the comfortable and comfort the afflicted.
I ride a sport bike and a cruiser. I spend a lot of time with family and go into nature to get away from crowds. I also play Call of Duty on Xbox 1 and Playstaion 4.
SKILLS- verbal and televised communicaitons, social media, research, writing, and schmoozing.
---
What They Say...

"She will track down a story to the bitter end." -David Goldstein, Investigative Reporter, CBS2- L.A.

"Lorraine is a dedicated journalist. Her passion to find the truth and be fair inspired her colleagues. She is hard working and carries compassion for people in every step of her life." - Mark Ginther, Director of News Operations, Sinclair Broadcast Group

​"Roe wasn't some cutie-pie standup artist who had to resort to breathless scriptwriting to breathe life into her stories. She was a sharp, tenacious reporter and, before the KSTP talent exodus began, was part of one of the country's most ass-kicking investigative units." –City Pages, MN.

"Lorraine's quick wit and straightforward manner are a breath of fresh air. "
–Echo Bodine, Author of Seven Self-Help Books


Lorraine Roe
3579 E. Foothill Blvd. #450 Pasadena, CA 91107 (626) 388-6817 loroe5@yahoo.com